Please

click here

for an important message from Fr. Bill regarding his homily at the 10:00 a.m. Mass on Sunday, January 31.
Jubilee Year of Mercy - Diocese of Little Rock
Pope Francis has called the Universal Church to a time to contemplate how merciful God has been to us and to understand better how we are called to be merciful to others in turn. The extraordinary jubilee year runs from December 8, 2015 to November 20, 2016. Please click here for more information.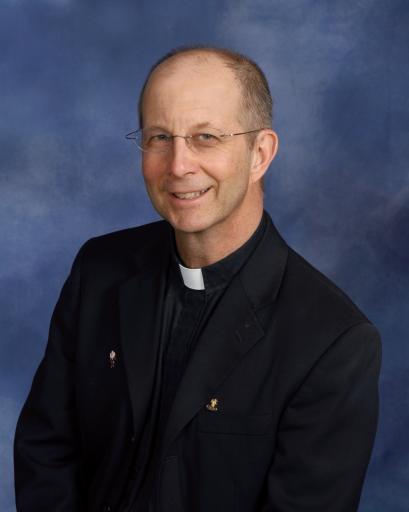 In this "computer age" it is indeed a blessing to communicate with you a warm welcome to our website. Sacred Heart is filled with wonderful people who seek to know and follow the Lord's will in their life, and with the guidance of holy scripture, help and support of fellow Catholics and the traditions of our Catholic faith.

We are blessed to have many activities and ministry opportunities occurring on an ongoing basis. Please take the time to look through all our links or focus on the ones that are of interest to you. If you choose the link of Photos, you will see the happy, joy-filled people we have who come together for fellowship, pray together and work together in the ways of the Lord.

If I can be of any help to you, please do not hesitate to call me at the church office, 501-922-2062 Ext. 11 or on my cell phone, 501-209-2502. You may also send me an e-mail at This email address is being protected from spambots. You need JavaScript enabled to view it.. May God's blessings be upon you this day and everyday of your life.


Church Office Hours:

8am - noon, 1pm - 4pm Monday thru Friday.
Closed holidays.
Church Office Phone:
501-922-2062 Ext. 0
Church Office Fax:
501-922-4153
Church Email Address:

This email address is being protected from spambots. You need JavaScript enabled to view it.

Church Mailing Address:
295 Balearic Road
Hot Springs Village, AR 71909
Bulletin Deadline:
Notices must be submitted by Tuesday at 9 a.m.
Church Office Extensions - 922-2062

10
Linda Daniels - Office Manager
11
Fr. Bill Elser - Pastor
12
Cheryl Harr - Accounting Specialist
13
Lynne Border - Organist, Choir Director, Website Admin.
14
Howard Shaffer - Custodian
17
Deacon's Office
18
Library - use this extension to ring the Perpetual Adoration Chapel
20
Lower Hall - Kitchen
30
Mass times and office hours
31
Parish ALERT messages
32
Funeral announcements