You are invited next Friday, March 28, after the 6:00 p.m. Stations of the Cross, to join us in the Lower Hall for a one-hour documentary on the life and ministry of Pope Francis. This documentary was funded in large part by the Knights of Columbus, and is a revealing look at Pope Francis in his years before becoming our Pope. Come enjoy it!
Michael Cumbie
Our three-day Lenten mission will begin
THIS
Sunday evening, March 23, at 6:00 p.m. in the church as we welcome Michael Cumbie a nationally renown Catholic Evangelist whose conversion and commitment to Catholicism is both compelling and informative, as he promotes a better understanding of the Catholic faith. Since everyone may not be able to attend all three evenings, a collection will be taken to support Michael and the Micah Project on each evening of the mission. This mission will be good for any Christian, all practicing Catholics, as well as those who have been away from the faith. Invite your neighbors and friends to join us for three unforgettable presentations.
The Knights of Columbus Council is sponsoring the movie
The Shoes of the Fisherman
in the Lower Hall immediately following the 6:00 p.m. Stations of the Cross on March 21. Released in 1968, the movie will be shown in two parts with an 80-minute segment each night. It is a tale of geopolitical intrigue with a fascinating look at Vatican procedures for electing a new pope. The movie was nominated for two Academy Awards, and it was a Golden Globe winner. It stars Anthony Quinn, Laurence Olivier, John Gielgud and David Janssen. Snacks and a donation refreshment center will be available.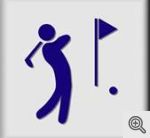 Parish Social Golf will begin on April 13 and will continue on the second Sunday afternoon all the way through the end of September. Play will start around 2:00 p.m. depending on weather. All couples and singles are welcome. We will play a nine-hole scramble format. If interested, sign-up in the narthex next to the golfer on March 15/16. You will be notified via e-mail by the end of the month as to where we will be playing. If you have questions, contact Bob Lennen at 922-1606 or via e-mail at This email address is being protected from spambots. You need JavaScript enabled to view it. .
The Lenten soup, sandwich and video series started on Wednesday evening, March 12, at Sacred Heart of Jesus. The event began with a 5:00 p.m. Mass after which the 185 participants gathered in the Lower Hall for a light supper and video by nationally known evangelist Michael Cumbie. The video was a prelude to the actual apperance of Michael Cumbie in person for a Lenten Mission at Sacred Heart Church on March 23 to 25th. The Mass, soup and sandwich, and video event will take place each Wednesday evening during Lent. Visitors are welcome to attend the Wednesday events, but please use the sign-up sheets in the narthex of the church or call the church office at 922-2062. No sign-up is necessary for the Lenten Mission.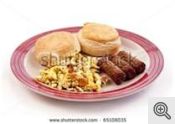 The Knights of Columbus will once again be serving breakfast on Sunday, March 16. All parishioners, friends and neighbors are invited. The menu consists of biscuits and gravy with sausage and scrambled eggs, hashbrowns and juice, coffee or milk. Come join us for a delicious breakfast with good friends, good food, and great conversation. We'll be ready to serve you after each of the two Sunday Masses. Breakfast is still $6.00 a plate and, as always, kids are free. Proceeds go to help fund the many Knights' charitable activites.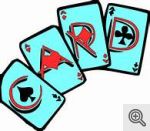 Ladies of the Sacred Heart annual card party has been rescheduled for Monday, March 17, in the Lower Hall. The games begin at 1:00 p.m. There will be door prizes, a silent auction and a 50/50 raffle. Refreshments will be available. Tickets are $7.00 and must be purchased in advance. Tickets can be purchased from any Guild member or by calling Carol Barrett at 922-0071. Proceeds go to support local charities.
The Passion and Resurrection Narratives of Jesus.
The above Scripture Study will be held starting the week of March 10 on
Monday
after Mass as facilitated by Karen Ruebush and on
Thursday
after Mass as facilitated by Deacon Larry Lipsmeyer; then again on
Thursday evening
at 6:30 p.m. as facilitated by Father Bill Elser. Please sign up in the narthex so that we can order the related books. Cost is $15. All sessions will be on the same schedule; so, if you miss your day, you can make it up at one of the other days during the same week.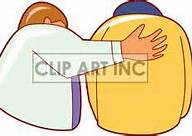 Ever wish . . . . you could just talk with someone about your loss? Or, that there was a safe place to be with others who had sufferd the loss of a loved one . . . and just share what worked for you or talk about what you still struggle with? There is such a place! We will begin a Grief Support Group here at Sacred Heart in the Library on Thursday mornings at 10:00 a.m. beginning February 27. There will be six sessions as facilitated by Deacon John, and each one will last about one and a half hour. The size of the group is limited, so, if you wish to attend, please make a reservation by calling Deacon John at 226-5506 or 226-0935.