The Chairman of the Catholic Relief Services Board, Archbishop Paul S. Coakley of Oklahoma City, recently returned from the Phillipines.
He sent be a letter thanking the poeple of our diocese for supporting our brothers and sisters who were impacted by Typhoon Haiyan.
Archbishop Coakley asked me to share the link to a 2-minute thank you video from CRS:
http://emergencies.crs.org/philippines-typhoon-recovery-thank-you/
.
I thank you for your loving and caring hearts. And may God bless you always.
Bishop Anthony B. Taylor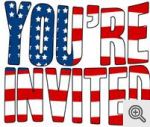 Make plans to join your fellow parishioners on the Fourth of July. We will have Mass at 10:00 a.m., followed immediately with the Patriotic Rosary. We will then have a good cook-out meal of hamburgers, hot dogs (prepared by the Knights of Columbus) and side dishes prepared by the Parish Life helpers. Be prepared to sign-up for lunch at next weekend's Masses or by contacting JoAnn O'Brien at 922-1730 or by e-mail to: This email address is being protected from spambots. You need JavaScript enabled to view it. .
The couples are (l-r) Dc. Bernie and Marilyn Bauer (67 years), Paul and Ann Schnoebelen (65 years), Chris and Sylvia Disabato (69 years), Edgar and Ethel St. Romain (68 years).
On Saturday, February 15
th
, Bishop Anthony Taylor presided at a special mass at Sacred Heart of Jesus Parish in Hot Springs Village to bless and congratulate 98 couples attending that were celebrating 50 or more years of marriage and one couple celebrating their Silver Anniversary. In his remarks, Bishop Taylor said that in an age when the institution of marriage is under attack from many sides, he was inspired by the commitment of these people. He said that it would be amazing to consider the amount of wash loads done, diapers changed and love shared in the more that 5,000 years of marriage represented by those in attendance. Following the homily the Bishop walked throughout the church and blessed the couples and their wedding rings.
At the conclusion of the mass, Father Bill Elser, pastor, announced the names of the couples that were attending. Special recognition was given to the three couples with the most years of marriage that included Chris and Sylvia Disabato (69 years), Edgar and Ethel St. Romain (68 years) and Bernie and Marilyn Bauer (67 years). All the couples were grouped by years of marriage for pictures with Father Elser and Bishop Taylor taken by Renee Steinpreis. The Sacred Heart Parish Life Commission prepared a reception in honor of those celebrating wedding anniversaries. It was held in the church's lower hall following the service. A committee of more that 30 volunteers under the leadership of Mary Lou George prepared delicious hors d'oeuvres complete with a huge dessert table and drinks.
You can view additional photos, including group photos with Bishop Tailor, by clicking the
Photos
tab.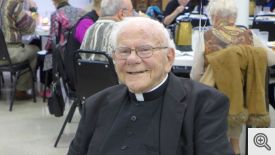 Monsignor Bernard Malone
Sacred Heart of Jesus Catholic Church recently celebrated Monsignor Bernard Malone's 90th birthday. A Parish Party was put together by the parishioners headed by Mary Lou George. It took many faithful volunteers to put this together as nearly 300 attended the celebration beginning with a celebratory Mass, singing, a potluck supper, and sharing stories in memory of all the special times that have been shared with Monsignor Malone in this parish.
Since many parishioners in the state know Monsignor Malone, we thought it would be fun to share this wonderful event with those whom would wish to to view it.
Click here to view a
video of Monsignor Malone's 90th birthday party
. This video was created by Sacred Heart parishioner
Renee Steinpreis
.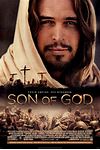 Join us Wednesday, June 25, to view "Son of God" at 6:30 p.m. in the Lower Hall. Come to see a first-run movie with popcorn and other goodies. "Son of God" is a 2014 American Christian movie feature, produced by Mark Burnett and Roma Downey. It was released in the United State on February 28, 2014. The film was adapted from the ten-hour miniseries "The Bible", which aired in March 2013 on the History Channel.
Mark your calendars for coming attractions: "Heaven is for Real" on Wednesday, July 30, and "God's Not Dead" on Wednesday, August 27. Three good movies scheduled for viewing at Sacred Heart!
Please mark your calendars for Friday and Saturday, September 26/27, as the dates of our 2014 Treasure Sale. Also, please think about what you may want to donate to the Treasure Sale and/or how you can support this effort as a volunteer. The first collection date will be held on Wednesday, June 18, from 9:00 a.m. to 12:00 noon, in the Lower Hall. The sign-up form to volunteer to help was in last weeks bulletin and can also be found in the A & E hallway. Please place your completed form in the box in the A & E hallway. You will be contacted as needed. Proceeds from the Treasure Sale will provide tuition assistance to students attending Catholic schools in Hot Springs and Benton.
On Saturday, June 14, Sacred Heart will host the following Flag Day activities:
| | | |
| --- | --- | --- |
| 10:00 a.m. | Patriotic Rosary | Main Church |
| 11:00 a.m. | Reception and Program | Lower Hall |
The program is sponsored by the American Legion, Fourth Degree Knights of Columbus, Veterans of Foreign Wars and the Military Order of the Purple Heart. All are invited to attend.

The Doctor Is In the Village, sponsored by the Village Walk for Cancer Research team and hosted by the Village Church of Christ, 210 Balboa Rd in Hot Springs Village, will be presented Tuesday, May 20, at 6:00 p.m. The presentation is free to the public.
The doctor who will be presenting the program is Ling Gao, M.D., PhD. Dr. Gao is an assistant professor in the Department of Dermatology in the College of Medicine at the University of Arkansas for Medical Sciences (UAMS). As a physician-scientist, she conducts basic research at the UAMS Winthrop P. Rockefeller Cancer Institute and sees patients in the Dermatology Clinic. Dr. Gao will share information on skin cancer and provide an update on her scientific research in Merkel cell carcinoma.
Everyone is invited and encouraged to attend this wonderful opportunity to learn more about skin cancer and to meet and speak with a UAMS doctor and reserach scientist in person. For more information, contact the Village Church of Christ at 501-922-2827.
The next Red Cross Blood Drive supported by the Knights of Columbus and hosted by the Village United Methodist Church at 200 Carmona Road, is from 8:00 a.m. to 2:00 p.m. on Tuesday, May 13. Previous donors at this site with e-mail addresses have been sent an e-mail reminder. New donors can go to
www.redcrossblood.org
for detailed information and to schedule an appointment. Contact John Bodensteiner with questions - or to be placed on an e-mail reminder list. Call 915-0339 or e-mail to This email address is being protected from spambots. You need JavaScript enabled to view it. . Thanks for sharing your "Gift of Life".

The AARP Driver Safety Program will be held Thursday, May 8, from 12:30 to 5:00 p.m. Sign-up for the one-day course in the A & E hallway. Class will be held in the Upper Hall. Bring your driver's license and AARP card, along with a check made payable to AARP for $15 for each participating AARP member and $20 for each non-AARP participant. Call Gene at 922-5170 with questions.
Come join us for a tour of Lake Hamilton on the Belle of Hot Springs on Tuesday, May 6. We will car poor from the church parking lot, leaving at 11:30 a.m. The cost is $20. Send your check, made payable to Donna Creasy, at 6 Esplendor Way, HSV. Sign-up in the narthex. Call Ann with questions at 922-6963.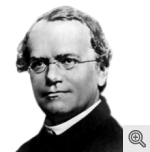 Next Friday, May 2, we will offer our monthly movie, "The Gardener of God", which is about a 19th century Augustinian monk and priest, Father Gregor Mendel who is considered the father of modern genetics. Come see this interesting story of a priest who combined his vocation as a priest and training as a scientist to impact the world in a far-reaching, positive way.

ALL Helping Hands Volunteers are invited to our third annual Helping Hands Appreciation Dinner on
Tuesday, April 29, 2014
in the Lower Hall. We will meet at 5:30 p.m. and dinner will be served at 6:00 p.m. Dinner will be catered by Home Plate. Please sign-up by calling Pat Widlowski at 922-1395 or by using the sign-up sheets on top of the cabinet in the A & E hallway under the Helping Hands slot. You are welcome to bring a spouse/guest, and we ask that you list the names and total number in your party on these forms. So that we can get an accurate count of those who plan to attend, we need these names and numbers
NO LATER THAN APRIL 27.
Please join us to celebrate all the good things you do - even if it has just been to wait for the call for the parishioners of Sacred Heart of Jesus.