Please save "Box Tops" and "Labels for Educaiton" found on many packaged foods and frozen foods in your grocery store. "Box Tops" are worth a dime for schools and "Labels for Education" can be used towards the pruchase of classroom equipment. Drop them in a container found in the narthex hall.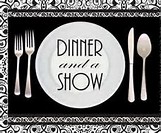 To better accommodate other Sacred Heart venues, we have elected to change the dates for our Dinner Theater. New dates are
September 15, 16, and 17.
Dinner and show times will remain the same:
Friday the 15th at 5:30 p.m., Saturday the 16th at 6:30 p.m. and Sunday the 17th, a Matinee at 2:00 p.m.


Auditions will take place on
August 8
in the Lower Hall. Ticket sales will begin during the latter part of August. More to come in future bulletins and our various ministries communications.
This year's setting takes place in Mossy Bottom, Texas. Our dress then - will be western wear at its finest!
The next Driver Safety Class as sponsored by the American Association of Retired Persons (AARP) will be held at the McAuley Center on Thursday,
August 17, from 8:30 a.m. to 12:30 p.m.
Class size is limited, so please call McAuley Center at 984-5594 to reserve your time. If you have questions, please call parishioner Gene Widlowski at 922-4145.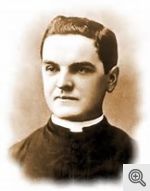 The birthday of the Knights of Columbus founder, Father Michael J. McGivney, is a very special day for us. To honor the venerable Father McGivney, a Birthday Mass will be celebrated at 9:00 a.m. on Saturday,
August 12,
by Father Bill. All Knights are asked to make every effort possible to attend this Eucharistic opportunity and receive the Blessed Sacrament together - in unity and fraternity and with the deepest respect for this amazing visionary. All parishioners are invited to join the Knights. Please join the Knights of Columbus in the Lower Hall, following Mass, for a small reception.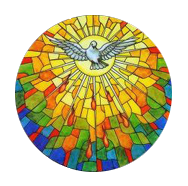 Heads up! This year the conference will be held from
Friday, July 28 through the morning of Sunday, July 30
at the Wyndham Riverfront Hotel in North Little Rock. Basic fees include: $20 for Youth, $55 for a Single and $75 for Family. For more information or to register, call 501-753-1553 or access website
www.arkcc.org
. Lodging reservations can also be made at the Wyndham Riverfront Hotel at 2 Riverfront Place prior to July 10. Ask for the ACC Conference Rate. Call toll-free to (866) 657-4458. See the poster on the bulletin board in the hallway.
Your baby's arms, hands, fingers, feet and toes are fully formed. (S)he can open and close fists and mouth. Fingernails and toenails are beginning to develope, and the external ears are formed. The beginnings of teeth are also forming. Your baby's reproductive organs are also developed, but your baby's gender is difficult to distinguish on ultrasound. By the end of the third month, your percious baby is fully formed. All his/her organs and extremities are present and will continue to mature in order to become functional. The circulatory and urinary systems are working and the liver produces bile. At the end of the third month, your baby is about four inches long and weighs about one ounce. Since your baby's most critical development has taken place, your chance of miscarriage drops considerably after three months in the womb. Please continue to pray for your spiritually-adopted baby.
Paula Doyle, a certified spiritual director since 2001 and Sacred Heart parishioner, is again offering to accompany you on your spiritual journey, now in a private practice from her home. There is no charge for the first visit, and subsequent sessions are subject to a nominal fee. If you are interested or have questions, please call Paula at 922-5771 or transmit to
This email address is being protected from spambots. You need JavaScript enabled to view it.
.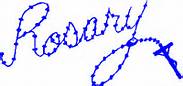 The Knights of Columbus will continue to recite the Rosary on the fifth Sunday of the month before all Masses. The weekend of
July 29/30
is the next month with a fifth Sunday. We invite all parishioners to come to Mass 25 minutes early and join us as we use this power of prayer to request Mary's intervention with our intentions.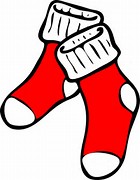 Please bring your donations of children's underware and socks, all sizes, to Harvey's Chapel by
August 11
, as the "Clothes Closet" will be open at that site on Saturday,
August 12
, for those children who need the items to help them return to school. If you mark your donations and place in the closet at Sacred Heart before August 11, your donations will be delivered to Harvey's Chapel in Mountain Pine. Thank you!