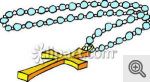 Please plan to join us in prayer on October 10 at 12:00 noon at the grassy field behind Murphy's Gas station in front of Walmart on Highway 7 as we pray the Rosary to our Lady of Fatima for the intentions of our country, religious freedom and the culture of life. Bring your rosary, chair, umbrella (for the sun), water and your friends. Join with over 14,000 other gatherings worldwide as we lift each other up in prayer to Mother Mary. Questions? Call Jim Goodson at 501-226-5312.
Next Sunday, October 11, the Knights of Columbus invite all to their delicious breakfast after each morning Mass. The menu includes biscuits and gravy with sausage and scrambled eggs, hash browns and juice, coffee or milk. We will be welcoming new parishioners who will be guests of the Knights. Please join us in welcoming them to the Sacred Heart family. All proceeds are used to fund charitbable activities. Hope you will be there.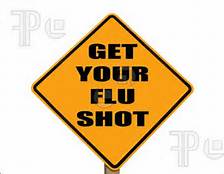 For your convenience, there will be both flu and pneumonia vaccines available at Sacred Heart of Jesus classrooms before and after the 5:00 p.m. Mass on Saturday, October 3, and before and after Masses on Sunday, October 4. The staff will also be available during the Masses. This year the Quadravalent flu vaccine will be offered. If you are thinking about getting the pneumonia vaccine, the staff will want to know when you last recieved one.
Medicare pays 100% for both vaccines. Medicare recipients must show their Medicare card. Although not required, a driver's livense would be helpful for completing the forms. Individuals who do not have Medicare can purchase the vaccines with their insurance cards.
These arrangements have been made for you by the Knights of Columbus in cooperation with Village HealthMarts. Call Bill Nosek at 915-9000 with questions.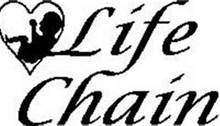 The 28th annual Life Chain will take place Sunday, October 4, from 2:00-3:00 p.m. in front of the Visitors Center in downtown Hot Springs. Stand with thousands of pro-life individuals throughout the country and Canada in honor of millions of babies whose lives have been lost to abortion. Pray for people in crisis situations and for our solidarity by people of all faiths that: Abortion kills children, and we support the sanctity of human life from the moment of conception to natural death.
Invite friends to carpool; bring water and lawn chairs. Signs will be provided. There is a sign-up sheet and information on the table in the narthex. Please indicate if you need a ride, or if you have room in your vehicle to take additional passengers. Call Mary at 501-922-3915 with questions.

We will offer a blessing of your animals/pets on the traditional feast of St. Francis of Assisi on Sunday, October 4, at 12:30 p.m. in front of the main doors of the church. We will give away to all pet owners who come, a holy card with St. Francis on one side and a "Prayer for My Pet" on the other. Those who have a hard time transporting their pets can bring a photo of the pet for the blessing.
Sacred Heart Singles invite you to tour An Enchanted Evening winery in Little Italy, Arkansas on Saturday, October 3, 2015. Following the tour, they will lunch at "Capers" in West Little Rock, Dutch-treat.
The Singles will carpool from the church parking lot, leaving at 9:30 a.m. and returning by 3:30 p.m. Sign-up in the narthex. Call Ann at 922-6963 with questions.
This month marks the half-way point to birth, and the baby is very active. Sleep habits develop and his mother can feel him move and stretch, particularly when she is resting. He is big and strong enough to kick hard against the outside uterine wall and dent it. Up to now, although he swam with ease in his watery world, he was too small for her to detect because the inside wall of the uterus has little feeling. Babies born at this age have survived.
Session Two of this program, "Life is Worth Living" will be held this Tuesday, September 29, 2015 from 1:00 to 3:00 p.m. in the Lower Hall. Deacon John Froning and parishioner Faye Storck, a hospice nurse, will discuss advance directives, palliative care and hospice care. All parishoners are encouraged to attend this informative program which is based on Catholic ethics and morality. Guests are welcome. Invite friends and neighbors from other faith traditions to join you. Call Mary Costello, 501-922-3915 for more information.
Sacred Heart Men's Club is sponsoring their annual Chicken Bake to be held on Friday, September 25, 2015 in the Lower Hall. This dinner is one of two main fund raisers for the Men's Club charities for the year. The menu includes: Mixed Green Garden Salad, Creamed Breast of Chicken, Green Beans Almandine, Baked Potato, rolls and coffee. Other beverages will also be available from our donation refreshment center. There will be a selection of Father Bill's homemade ice cream available for dessert. Donations for this ice cream support the REY program for the parish youth.
There will be two seatings, 5:00 and 6:30 p.m. Take-outs will also be available. Tickets are $10 in advance and $11 at the door. Children under 12 eat for half price and children, five and under, eat for free. Tickets can be purchased from members of the Men's Club before and after weekend Masses starting this weekend, September 12/13.
Get your tickets early as seating is limited. Come to enjoy a great meal and good fellowship while helping the Men'c Club in their support of local charities. For more information, contact Joe Lemmler at 915-0511 or transmit an e-mail to his address:
This email address is being protected from spambots. You need JavaScript enabled to view it.
.
Mark your calendar for our T-Shirt pick-up for registrants on Monday and Tuesday, September 14 and 15, from 1:00 to 3:00 p.m. in the Lower Hall of the church.
Our Walk is on Saturday, September 26, and is honoring fellow parishioners, Lou and Rita Costello. Father Bill will lead the invocation. Parishioner Renee Steinpreis will take a group picture of Sacred Heart walkers at 7:15 a.m. near the bridge. Come join our Sacred Heart Team and support cancer research through UAMS Winthrop P. Rockefeller Institute Foundation. All money collected stays in Arkansas!
The registration fee is $35. We will walk the Hernando Trail starting at the Cortez Pavilion at 7:30 a.m. Walk a few feet or walk five miles. No distance is required. Free fruit, coffee and water will be available before the Walk and free hamburgers/hotdogs after the Walk. We will be there come rain or come shine! For questions or information, call Lynne Border at 922-2062, extension 13, or Jane Kearby at 922-2338.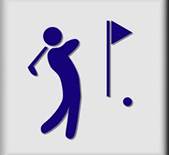 This tournament is scheduled for September 21st at Maumelle Country Club. The format is a four-person scramble with those 60 and older teeing off from the forward tees. We need golfers from the parish to play in either the morning or afternoon tee times. Half of the fee to play in the tournament will be paid from our parish charitable budget. The golfer's fee will therefore be $75. All proceeds go to support the many causes that are funded by Catholic Charities. Free food and drinks will be provided to those who play. Registration forms are available in the narthex or Church Office. Get a team together, or sign-up as an individual player, and we will fill out your form.
September VIRTUS training session will be offered Monday evening, September 21, from 6:00 to 9:00 p.m. in an A & E Classroom. If you are a new volunteer minister and have not attended a previous training session, you are required to attend to meet the bishop's directive that all volunteer ministers be in compliance with this diocesan program.
To register online, go to
www.virtus.org,
select "registration" from "Little Rock Diocese" and "Sacred Heart of Jesus at Hot Springs Village," select the date and follow instructions. Any questions, call Russ Harrison, 922-1767.
The next Red Cross Blood Drive supported by the Knights of Columbus and hosted by the Village United Methodist Church, 200 Carmona Road, is 8:00 a.m. to 2:00 p.m., Tuesday, September 15. Previous donors at this site with e-mail addresses have been sent an e-mail reminder. New donors can go to
www.redcrossblood.org
for detailed information and to schedule an appointment. Contact John Bodensteiner with questions or to be placed on an e-mail reminder list (915-0339 or
This email address is being protected from spambots. You need JavaScript enabled to view it.
). Thanks in advance for sharing your "gift of life."
Is it time for a change?
Walking Toward Eternity
is an inspiring series designed to help you live your faith more fully by developing and nurturing characteristics that are essential to the Christian life. Through daily prayer and meditation with Scripture, you will be drawn into an intimate and life-changing encounter with Christ.
As you prayerfully reflect on God's Word, you will begin to hear the subtle ways God is speaking to you, and you will be challenged to set aside those things in your life that keep you from growing closer to Him. By putting the fruits of your study into practice, you will be able to make real changes in your life, changes that will make you more like the person God created you to be.
Daring to Walk the Walk,
the first series of
Walking Toward Eternity
, introduces seven key virtues and outlines practical steps for living them out in your life.

Walking Toward Eternity
goes on for eight weeks starting with the
week of September 14.
The choices of sessions, which last approximately 90 minutes each week, are Tuesdays at 9:45 a.m. and Wednesdays at 9:45 a.m. and 6:00 p.m. - all at Sacred Heart Church. You are asked to purchase a $15 journal/manual which will be used along with your Bible at the sessions and at your home. PLEASE sign up in the narthex for this wonderful and potentially life-changing experiences as soon as possible (and certainly by September 14).
Join us Thursday, September 17, for a potluck dinner in honor of Deacon Larry who has recently retired from the Diaconate. Social with appetizers and cocktails will begin at 5:30 p.m. and potluck dinner at 6:00. Sign-up in the narthex from September 5 through Monday, September 14; or, call JoAnn O'Brien at 922-1730.