Michael Cumbie
Our three-day Lenten mission will begin
THIS
Sunday evening, March 23, at 6:00 p.m. in the church as we welcome Michael Cumbie a nationally renown Catholic Evangelist whose conversion and commitment to Catholicism is both compelling and informative, as he promotes a better understanding of the Catholic faith. Since everyone may not be able to attend all three evenings, a collection will be taken to support Michael and the Micah Project on each evening of the mission. This mission will be good for any Christian, all practicing Catholics, as well as those who have been away from the faith. Invite your neighbors and friends to join us for three unforgettable presentations.
The Knights of Columbus Council is sponsoring the movie
The Shoes of the Fisherman
in the Lower Hall immediately following the 6:00 p.m. Stations of the Cross on March 21. Released in 1968, the movie will be shown in two parts with an 80-minute segment each night. It is a tale of geopolitical intrigue with a fascinating look at Vatican procedures for electing a new pope. The movie was nominated for two Academy Awards, and it was a Golden Globe winner. It stars Anthony Quinn, Laurence Olivier, John Gielgud and David Janssen. Snacks and a donation refreshment center will be available.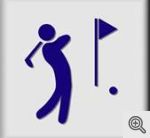 Parish Social Golf will begin on April 13 and will continue on the second Sunday afternoon all the way through the end of September. Play will start around 2:00 p.m. depending on weather. All couples and singles are welcome. We will play a nine-hole scramble format. If interested, sign-up in the narthex next to the golfer on March 15/16. You will be notified via e-mail by the end of the month as to where we will be playing. If you have questions, contact Bob Lennen at 922-1606 or via e-mail at This email address is being protected from spambots. You need JavaScript enabled to view it. .
The Lenten soup, sandwich and video series started on Wednesday evening, March 12, at Sacred Heart of Jesus. The event began with a 5:00 p.m. Mass after which the 185 participants gathered in the Lower Hall for a light supper and video by nationally known evangelist Michael Cumbie. The video was a prelude to the actual apperance of Michael Cumbie in person for a Lenten Mission at Sacred Heart Church on March 23 to 25th. The Mass, soup and sandwich, and video event will take place each Wednesday evening during Lent. Visitors are welcome to attend the Wednesday events, but please use the sign-up sheets in the narthex of the church or call the church office at 922-2062. No sign-up is necessary for the Lenten Mission.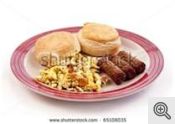 The Knights of Columbus will once again be serving breakfast on Sunday, March 16. All parishioners, friends and neighbors are invited. The menu consists of biscuits and gravy with sausage and scrambled eggs, hashbrowns and juice, coffee or milk. Come join us for a delicious breakfast with good friends, good food, and great conversation. We'll be ready to serve you after each of the two Sunday Masses. Breakfast is still $6.00 a plate and, as always, kids are free. Proceeds go to help fund the many Knights' charitable activites.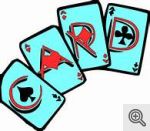 Ladies of the Sacred Heart annual card party has been rescheduled for Monday, March 17, in the Lower Hall. The games begin at 1:00 p.m. There will be door prizes, a silent auction and a 50/50 raffle. Refreshments will be available. Tickets are $7.00 and must be purchased in advance. Tickets can be purchased from any Guild member or by calling Carol Barrett at 922-0071. Proceeds go to support local charities.
The Passion and Resurrection Narratives of Jesus.
The above Scripture Study will be held starting the week of March 10 on
Monday
after Mass as facilitated by Karen Ruebush and on
Thursday
after Mass as facilitated by Deacon Larry Lipsmeyer; then again on
Thursday evening
at 6:30 p.m. as facilitated by Father Bill Elser. Please sign up in the narthex so that we can order the related books. Cost is $15. All sessions will be on the same schedule; so, if you miss your day, you can make it up at one of the other days during the same week.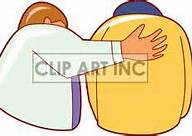 Ever wish . . . . you could just talk with someone about your loss? Or, that there was a safe place to be with others who had sufferd the loss of a loved one . . . and just share what worked for you or talk about what you still struggle with? There is such a place! We will begin a Grief Support Group here at Sacred Heart in the Library on Thursday mornings at 10:00 a.m. beginning February 27. There will be six sessions as facilitated by Deacon John, and each one will last about one and a half hour. The size of the group is limited, so, if you wish to attend, please make a reservation by calling Deacon John at 226-5506 or 226-0935.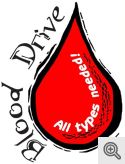 The next Red Cross Blood Drive supported by the Knights of Columbus and hosted by the Village United Methodist Church, 200 Carmona Road, is 8:00 a.m. - 2:00 p.m., Tuesday, March 11, 2014. Donors with e-mail addresses who have given previously at this location will be sent an e-mail reminder. New donors can go to
www.redcrossblood.org
or contact John Bodensteiner with questions at 915-0339 or This email address is being protected from spambots. You need JavaScript enabled to view it. . Thanks in advance for sharing your "Gift of Life."
Come celebrate this year's Mardi Gras at Sacred Heart Parish Hall on Tuesday, March 4. Social Hour (bring your drink of choice) begins at 5:00 p.m.; set-ups will be provided. Dinner follows at 6:00 with dance tunes beginning at 7:00 p.m. Authentic Shrimp Creole and Jambalaya will be served to help usher in "Fat Tuesday". Music for the evening will be provided by the talented Blue Velvet. Tickets are $18 per person and will be sold after weekend Masses and by calling Ed Doyle at 922-5771 or Danny Murphy at 915-8422. This wonderful evening, as sponsored by the Knights of Columbus, will be open to parishioners and our many friends. Proceeds from this venue will go to our many local charities.
We all need a prayer warrior in times of crisis - emergencies, surgery, imminent death or the loss of a loved one. Our Parish Prayer Warriors are ready to help.
Fifty-one prayer warriors in our Sacred Heart Parish are prepared to offer intercessory prayers to God for you and your loved ones at these and other critical times.
All you need do is call Kathy Oesterle at 922-3552, Suzy Gieringer at 915-9777, Sharon Board at 922-6995, or Marilyn Burke at 915-8833 to get these intercessory prayers started. They will continue for 60 days, unless cancelled by you, and may be continued by request.
And you too can become a member of our Parish Prayer Warriors by calling Kathy, Suzy, Sharon or Marilyn.
Thursday, February 27, the Sacred Heart Singles will be meeting in the Lower Hall from 1:00 to 2:30 p.m. to hear a presentation from Francis Tours regarding any travels we would be interested in - either as a group or individually. Francis Tours is out of Arkadelphia and offers a large range of travels. This presentation is open not only to our singles but to whoever would like to join us. Sign-up sheet is in the narthex. See you then. Any questions, call Ann at 922-6963 or Eileen at 915-9229.

One more chance to sign up for Social Six for this spring season. Three couples are paired together and take turns hosting a simple get-together. It is a great way to socialize and meet new people. Call Jan WInters at 922-0526 to sign up or e-mail her at This email address is being protected from spambots. You need JavaScript enabled to view it. . Pairings will be sent out the beginning of March.
Adoration of Our Lord in the Eucharist in our Adoration Chapel can be a transforming experience. Miracles of conversion for our children, peace for us, physical healings, and many other wonderful things happen where the Lord Jesus is adored in the Blessed Sacrament.
Blessed Mother Teresa of Calcutta said, "the best time you will spend on earth is the time that you spend with your Best Friend Jesus in the Blessed Sacrament."
Select one hour a week as your special time to be with Our Lord in a quiet place; no distractions, with only Jesus to speak to you. Join with 330 other parishioners to experience putting Jesus in the center of your life for one holy hour.

The 330 parishioners have been scheduled on a prayer team. There are 24 prayer teams; one for each hour of the day. Members of the prayer team substitute for each other when necessary. They all work together to make sure that someone is in the chapel each day at their hour. Choose an hour that you can commit to. Sign-up forms are in the narthex on the Perpetual Adoration table.

Call Roger at 922-9190 for more information.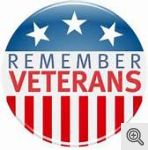 Last spring there was a bulletin notice concerning the support of the Reintegration Program for Veterans at St. Francis House in Little Rock by the Village Knights of Columbus, the Veterans of Foreign Wars, the American Legion and the Order of the Purple Heart.  The response was excellent as many parishioners, and their neighbors, came forth, (and still are) with clothing and personal hygiene items to support our Veterans.  A big thank you to all those who donated.
St. Francis House processes approximately 50 Veterans every three months since the program began in 1986. Therefore, donations of clothing and personal hygiene items are always in need.  To make a donation of such, contact Mike Kerwin at 922-1531 or Phil Carl at 922-9245 to make pick-up arrangements.  You can also support the program by making a monetary donation to the Knights of Columbus St. Francis Fund.  Make checks payable to the Knights of Columbus Assembly 2316 with a note in the memo section, "St. Francis Fund".  Mail to Mike Garstecki in HSV at 5 Excelso Trace.  We currently have a list of 49 volunteers who participate in various support programs throughout the year.  If you would like to be a volunteer, please contact Mike Kerwin at 922-1531 for inclusion.