There will be a VIRTUS training session on Monday, April 13, from 6:00 to 9:00 p.m. in the classroom area of the A&E Building. If you are a new volunteer minister and have not attended a previous training session, you are required to attend to meet the bishop's directive. To register on line, got
www.virtus.org,
select "Registration," then "Little Rock Diocese," and lastly, "Sacred Heart of Jesus at Hot Springs Village;" select the date and follow instructions. Call Russ at 922-1767 with questions.
Be certain to get your tickets for Hollywood Hillbillies starring many of your fellow parishioners.
Karen Feckler, Julie Zimmerman, Ken Silvers, Herm Dobshca, Connie Weidert and Bill Lamoureux
are performing in this fun musical comedy live on stage at the Woodlands Auditorium on April 10 and 11 at 7:00 p.m. and April 12th at 2:00 p.m. In addition, our own
Lynne Border
is the musical/vocal director for this production. "Gram Hawley (Karen Feckler) and her granddaughter Cindy Lou run the general store somewhere deep in the Ozarks when things start happening." Reserve seat tickets can be purchased on line at
www.HSVTicketSales.com
or at the Woodlands office for $15.00. Tickets sold at the door will cost $17.00. Ya'll come!
A corporate Communion Sunday, for the Sacred Heart Singles, has been scheduled for April 12 at the 10:00 a.m. Mass. Dutch treat follows at 12:00 noon at Belle Arti in Hot Springs. Order from the menu. We will car pool from church following Mass. Sign-up in the Narthex. Call Ann at 922-6963 with questions.
In private revelation to St. Maria Faustina, Jesus asked that the Feast of Divine Mercy be celebrated on the first Sunday after Easter. He told her" "On that day, all the Divine floodgates, through which graces flow, are opened. The soul who will go to Confession and receive Holy Communion shall obtain complete forgiveness of sins and punishment." Jesus also revealed that He wanted a Novena to the Divine Mercy to be made before the Feast of Divine Mercy.
Here at Sacred Heart, we will have a Divine Mercy Hour of Prayer on Divine Mercy Sunday,
April 12
, beginning at
3:00 p.m.
with song, veneration of the Image of Divine Mercy, adoration of the Blessed Sacrament, praying the Chaplet of Divine Mercy as a novena, and Benediction of the Blessed Sacrament. Also, a parish Novena to the Divine Mercy will be prayed on
Good Friday,
April 3, at
9:00 a.m.
; and, before
Easter Vigil Mass
on Saturday, April 4, at
7:30 p.m.
This is a great opportunity for parishioners to gain special grace from God!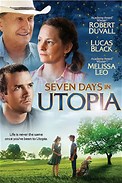 The Knights of Columbus, Council 10208, will sponsor a movie at 5:30 p.m. on Friday, April 10, in the Lower Hall. The movie is
Seven Days In Utopia,
starring Robert Duval. Talent can only get you so far. For golfer, Luke Chisholm, that turns out to be Utopia, Texas, where he's left stranded after blowing his pro debut. Luckily for Luke, a cagey old rancher enters his life to change it - and him - forever. The donation refreshment center will be open, and there will also be popcorn.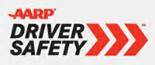 Please note that the next AARP Driver Safety one-day class will be held on Thursday, May 14 from 12:30 to 5:00 p.m. in the Upper Hall. Sign-up sheets will be available in the narthex as of the weekend of April 18/19. Call Gene Widlowski, 922-5170, with questions.
Mark you calendar for April 2 and plan to attend our Holy Thursday Feast Before the Fast. This meal, catered by Johnna Westerman and served by the Ladies of the Sacred Heart, will be held in the Lower Hall at 5:00 p.m. and upon its conclusion we will go upstairs into the church and begin the Easter Triduum with Mass at 6:30. There will be sign up sheets in the narthex beginning this weekend.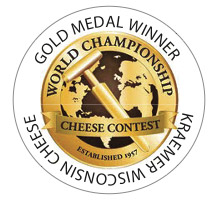 Orders can now be placed for those wonderful products from Kraemer's in Wisconsin. Order forms can be located in the narthex. You can also view and print the order form on the
Knight's web site
. We will have the first delivery of products to the Village sometime in November (date to be determined). We will also continue to take orders through the winter months, and shipping will occur when we have enough ordered product for the Kraemer Group to make a run from Wisconsin to the Village.
We will maintain some products on hand for instant sales, and that list of products will also be on the Knights of Columbus website. See
Kraemer's Cheese On Hand
. Lastly, we will sell gift boxes for the holidays.
Additional information can be obtained from the sales staff: John Meyers at 915-0746 or Al Bilgischer at 209-5231.
Members of All Saints Guild will be selling baked goods the
weekend of March 28/29
at the 5:00 Mass, as well as on Sunday at the 8:00 and 10:00 a.m. Masses. See us before or after Mass. We will have a variety of homemade goodies, and we invite all parishioners to come to Classrooms A/B and join in getting some fresh baked breads, muffins, cookies and cakes.