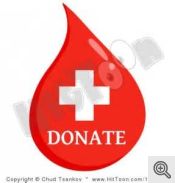 The next Red Cross Blood Drive supported by the Knights of Columbus and hosted by the Village United Methodist Church at 200 Carmona Road, is from 8:00 a.m. to 2:00 p.m. on Tuesday, November 11. Previous donors at this site with e-mail addresses have been sent an e-mail reminder. New donors can go to
www.redcrossblood.org
for detailed information and to schedule an appointment. Contact John Bodensteiner with questions, or be placed on an e-mail reminder list. Call 915-0339 or e-mail to This email address is being protected from spambots. You need JavaScript enabled to view it. . Thanks for sharing your "Gift of Life."
The Knights of Columbus will hold their annual Memorial Mass and dinner on Friday, November 7. (Please note that, due to a conflict, this is a departure from the usual Tuesday schedule for this event.) The evening will be a celebration of the lives of our deceased brother Knights. As always, their widows will be in attendance as our guest and will share in this special time of prayer and fellowship.
Father Bill will celebrate Mass at 5:00 p.m. We will then proceed to the Lower Hall for social time, dinner and a short program. The dinner menu includes Caesar salad with rolls, beef tri-tips with burgundy mushroom sauce, twice-baked potatoes, vegetable medley and dessert.
Tickets for this event cost $18 per person, $36 per couple. We also encourage you to sponsor one or more widows at $18 each and offer transportation, if needed. Send your check to Ed Doyle at 10 Vecilla Lane, HSV, AR 71909, payable to the Knights of Columbus.
Dress for this function is coat and tie, tuxedo for Knights. Please plan to attend and join us in remembering our deceased brothers.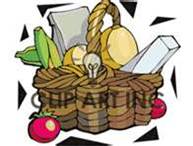 Each year Sacred Heart delivers food to the needy families in the Fountain Lake, Jessieville and Mountain Pine areas for the holidays. Last year we delivered 44 baskets for Christmas alone. The donated food is purchased with funds given by Sacred Heart parishioners. Without your donations, we would not be able to help those families.
Donations to help purchase food for the baskets can be made at a special collection the weekend of November 8/9. There will be a second collection at Mass . . . Just put your check in the colection basket. If you miss this opportunity, you can also mail your donation to Jim Schmidt, 2 Certero Circle. Please make your check payable to Sacred Heart and on the memo line, please write "basket program." This is necessary to identify the basket donations from the general church donations.
According to the United States Census, approximately 25% of the children in our area live in poverty. So, thank you for your generous donations in the past. Please continue to help us to help our less fortunate neighbors!
St. Elizabeth's Guild will have their annual bake sale before and after all Masses on November 8/9. Items will include homemade cakes, breads, pies, candy and brownies. We will also have some sugarfree goodies. Proceeds from our bake sale provide food for those in need in our area. Please come and support our efforts.
The Fourth Degree Knights of Columbus Assembly 2316 will arrange for rides to and from the Polling Booths for the upcoming election. Rides will be provided, both for the early voting period which began October 20, as well as on Election Day, Tuesday, November 4.
If you want to vote but do not have a way to get to and from the Polling Booth, please contact Mike Kerwin at 922-1531 who will arrange a ride for you. You can also contack Mike if you are interested in participating in the program as a volunteer driver.

Don't forgot to reset your clocks when you go to bed Saturday evening. We, once again,"fall behind" on Sunday, November 2, at 2:00 a.m! The time will go back to Standard Time until March when it will return to Daylight Savings Time.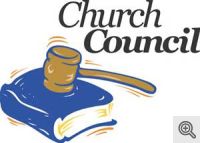 All parishioners are invited to nominate one or more Sacred Heart members for election to the Pastoral Council Commissions: Education, Liturgy, Parish Life and Social Justice and Charitable Outreach. The election will take place on the weekend of November 8-9. Each elected parishioner will serve for two years and will be a liaison between his/her Commission and the Pastoral Council. Normally, the Commissions and the Council meet six times each year. Responsibilities of the four commissions are explained in this week's bulletin insert. Nomination forms and a ballot box are in the narthex. Questions about the nomination/election process can be directed to any member of the Election Committee: Ruth Wolfer at 922-3052, Mary Lou George at 922-0065 or Marvin Young at 915-8028.
The 40 Day for Life campaign began September 24 and continues until November 2. Our parish has committed to provide volunteers to pray at the Little Rock Family Planning Service, 4 Office Park Drive. We will be covering two hours on Tuesday, Octobet 21, from 12:00 to 2:00 p.m. and four hours on Saturday, October 25, from 12:00 to 4:00 p.m.
If you have never prayed and witnessed in public before, please consider joining us for one hour on either day. Many women have said that seeing the "prayer warriors" convinced them to "choose life" for their babies. Several abortion clinics have been close, and workers have been converted, since this now international campaign, began in 2004.
Prayerfully consider what God is calling us to do indiviually: pray for an end to abortion and for respect for all human life, from conception to natural death, wear a pro-life button, and take extras from the basket to share with family and friends, and say the rosary with pro-life meditations.
Stop by the Respect Life display table in the narthex for more information. Prayer cards are available. There is a sign-up sheet for the prayer vigil in Little Rock, just indicate if you would like a ride. For more complete information, go to website listed:
http://40daysforlife.com/local-campaigns/little-rock/
. If you have questions, please call Mary Costello at 922-3915.
The Knights would like you to consider them when purchasing your Christmas cards. These exceptionally high quality cards are discounted over 40-60% off suggested retail price. Any proceeds over cost shall be used to help provide "Keep Christ in Christmas" billboard. The Christmas cards range in price from $8.50 to $12.50 per box, and will be available every weekend until October 26.
This year's Baby Bottle campaign begins October 4/5 when baby bottle will be distributed. Thank you for your wonderful support last year, totaling $6,072. These receipts were shared with the Pro-Life efforts of the Ultrasound Fund, the Respect Life Committee and Arkansas pregnancy centers. If you wish to participate in this life-saving campaign, please take a bably bottle home and return it with your generous contribution.
Ladies of Sacred Heart Fashion Show Committee Members. (Back l-r) Chairperson Nancy Smith, Marna Morissette, Barbara Potter, Lori Bussone, Margaret Luchesi, Bev Abbott. (Front l-r) Rose Drake, Vinnie Calvey, Marty Schnoebelen, Bev Kojder. Not Pictured: Reta Osmond, Nancy Froning.
Plans are being finalized for the Ladies of Sacred Heart Fall Fashion Show, "Sassy and Classy." The Fashion Show will be held at Sacred Heart Catholic Church on Monday, October 20, and will feature fashions from Dillards. Tickets are available for $15.00 for the event, which includes a delicious lunch catered by Johanna. The tickets can be purchased from Guild Captains or by calling Margaret, 501-781-0055, or Bev 922-6720. Door prizes, raffles, and a silent auction will be part of the fun. Proceeds from the fashion show will benefit local charities.
Tour the Clinton Library and enjoy viewing the wonderful blown glass of Dale Chihuly. We'll leave the church parking lot at 9:45 a.m. on Thursday, October 23, to travel to Little Rock. The admission cost is $5.00, and lunch at "42" is Dutch treat. Sign-up in the narthex, and call either Ann at 922-6963 or Eileen at 915-9229 with questions.
The last Fall VIRTUS training session will be held on Monday evening, October 20 from 6:00 to 9:00 p.m. in the classroom area. If you are a new volunteer minister and have not attended a previous training session, you are required to attend to meet the bishop's directive. To register online, go to
www.virtus.org,
select "Registration," then "Little Rock Diocese," and lastly, "Sacred Heart of Jesus Catholic Church." Call Russ at 922-1767 with questions.
Your baby is growing muscle and getting stronger every day. He may have some hair on his head, including eyebrows and eyelashes. Your baby sleeps and wakes at regular intervals. He may suck his thumb, and he weighs roughly 11 ounces. This is a period of tremendous growth. Please continue to pray for this special child of God.
OREMUS is a program that teaches participants the use of the Bible in prayer which will begin during the week of September 29 at Sacred Heart and extend for eight weeks, ending the week of November 17. There will be one 60-90 minute meeting each week that will include a video presentation and discussion of the biblical texts selected for the week. There will be four groups gathering, each with its own facilitator. All meetings are held at Sacred Heart. These groups include:
| | | |
| --- | --- | --- |
| Paula Doyle | Mondays | 2:00 p.m. |
| Karen Ruebush | Tuesdays | 9:45 a.m. |
| Tom Canavan | Wednesdays | 6:00 p.m. |
| Don Ritter | Thursdays | 9:45 a.m. |




Each participant will need a Bible and the OREMUS workbook; the workbooks cost $15 and will be distributed at the first meeting. Sign-up sheets will be in the narthex through September 21. Those who participated in the OREMUS last year are encouraged to repeat and deepen their experience of the program this fall. The workbook will be the same as the one used in 2013 when OREMUS was first offered. Those signing up for OREMUS for the first time should indicate on the sign-up sheet that they will need a workbook.
Have you discovered our library? We are always adding to our collection of books, tapes, DVDs and pamphlets. We have something for everyone. Whether you need children's stories or fiction/non-fiction for grownups, we have it. Large print books are also available. Stop in to see us, and sign-out whatever material is of interest to you.