Your adopted Unborn Baby is now three months old and measures nearly five inches from head to buttocks and has learned to breathe. This is apparent from the regular movement of his chest, inhaling and exhaling small amounts of amniotic fluid. These actions help the lungs to develop and grow. The baby hears external voices, sleeps and dreams, can grasp with his hands, kick, or even somersault. Please continue to pray for this special child of God.
Do you wish there was a safe place where you could be with others who have suffered the loss of a loved one and just share what worked for you and what you still struggle with? There is such a place! We will begin another Grief Support Group here at Sacred Heart. The group will meet in the DVD Room next to the Library (there will be a sign on the door) on Tuesday mornings at 10:00 a.m. beginning October 4. There will be six weekly sessions facilitated by Deacon John. Each session will last one and a half hours. If you know someone who is grieving and could use support, invite them to attend. The size of the group is limited so if you wish to attend, please make a reservation by calling Deacon John at 226-9035 or e-mailing him at
This email address is being protected from spambots. You need JavaScript enabled to view it.
.
This year we will offer the blessing of animals on the Feast of St. Francis of Assisi, Tuesday, October 4, at 1:00 p.m. You are asked to bring your pet either on a leash or in a cage and meet in front of church where we will offer the blessing of God on your pets, and ask for the intercession of St. Francis for them.
The 29th Annual Life Chain will take place Sunday, October 2, from 2:00 - 3:00 p.m. in front of the Visitors Center in downtown Hot Springs. Stand with thousands of Pro-Life individuals throughout the country and Canada in honor of millions of babies whose lives have been lost to abortion. Pray for people in crisis situations and for our nation. This gathering is a visual statement of solidarity by people of all faiths that: Abortion kills children, and we support the sanctity of human life from the moment of conception to natural death.
Invite friends to car pool; bring water and lawn chairs. Signs will be provided. There is a sign-up sheet and information on the table in the narthex. Please indicate if you need a ride, or if you have room in your vehile to take additional passengers. Call mary at 501-922-3915 with questions.
This weekend, October 1 and 2, before and after all Masses, the quadravalant flu vaccine will be administered by healthcare professionals. Please bring photo identification and either a Medicare identification card or Part D insurance identification card. Call pharmacist Bill Nosek at 915-9000 with questions.
The Sacred Heart of Jesus Men's Club Annual Chicken Bake will be held on Friday, September 30, 2016. Everyone is invited. There will be two seatings, the early seating at 5:00 p.m. and the late seating at 6:30 p.m. The doors will open 20 minutes prior to each seating.
The menu is Creamed Baked Chicken, baked potato, Green Beans Almandine, salad, roll, butter, coffee. Additional beverages will be available from the Refreshment Center. Donations are joyfully accepted. In addition, Father Bill's famous homemade ice cream will be available for a donation - it's worth it!

Tickets are $12 in advance, and $13 at the door. Children under 12 years are half the adult price. Children under six get a free meal. Carry-outs are available. Tables of eight can be reserved. For tickets, contact Jim at 501-915-8496.
The Running of the Silver Rose to honor Our Lady of Guadalupe will be held on Friday, September 30, at 1:00 p.m. The Knights of Columbus are sponsoring a program honoring Our Lady of Guadalupe at Sacred Heart of Jesus Church. This program honors Our Lady as the patroness of the Americas, and also affirms our dedication to the sanctity of all human life. All Knights of Columbus are encouraged to attend, and all parishioners are invited to join us.
This Devotion is part of the Knights of Columbus Silver Rose Program; the Silver Rose is carried by Knights from city to city, district to district, and council to council from Canada to the Cathedral in Mexico City - to arrive there on the Feast Day of Our Lady of Guadalupe. The rose symbolized one of the roses that fell from Juan Diego's cloak when he delivered the Virgin's message to his bishop on December 12, 1531.
The Silver Rose will arrive from Benton in the late morning of Friday, the 30th; from here it will be delivered to Hot Springs in mid-afternoon the same day after our devotions.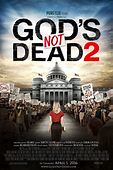 A movie for parishioners will be shown Wednesday, September 28, in the Lower Hall at 6:00 p.m. The Knights of Columbus are hosting the movie "God's Not Dead 2," a sequel to "God's Not Dead." We will be serving hot dogs, or chili dogs, popcorn and soft drinks. The movie reflects the clash between a devout high school teacher and one of her students. A sign-up sheet is in the narthex so that the amount of food can be determined.
This is a heads-up concerning the Bishop McDonald Catholic Charities Golf Classic that will be held this year on Monday, September 26, at Maumelle Country Club. Please consider playing in this benefit tournament which is the major fundraiser for Catholic Charities of Arkansas. Your cost to play is $75, with prizes for the top three teams in each flight and food served all day. Please mark your calendar and get a foursome together fo this scramble format, or you can commit as a single golfer and get put on a team.
Cackie Upchurch
Members of the Ladies of the Sacred Heart will present a Day of Recollection on Tuesday, September 27, here at Sacred Heart Church. So, please mark your calendars to take time spent in faith, reflection, and fellowship.
The day will begin with a 9:00 a.m. Mass, and the guest speaker will be Cackie Upchurch, the Director of Little Rock Scripture Study based in our Little Rock Diocese. She has been a presenter of various retreats, including those offered at Subiaco Abbey. Registration will take place in September. Please consider joing us for the day.