Do you want to prepare yourself spiritually for Christmas this year? Did you know that the stories connected with the birth of Jesus are found in only two of the four Gospels? Did you know that the stories connected with the birth of Jesus are later, rather than earlier, additions to the Gospels as we have them? Did you know that the stories connected with the birth of Jesus, though entailing only a small section of the Gospels of Matthew and Luke, are in fact the entire Gospel story in miniature?
We invite you to delve more deeply into the infancy narratives of Jesus by joing us at Sacred Heart of Jesus Catholic Church for a four-week study of these fascinating and revealing stories starting the week of November 24-26 with the following options:
| | |
| --- | --- |
| Mondays | 9:45 a.m. |
| Tuesdays | 9:45 a.m. |
| Wednesdays | 6:00 p.m. |
Meet inthe classroom section of the church after entering the bulding from our small, side parking lot. People of all faith traditions are invited to join us. The cost of materials is $13. Please sign-up in the narthex. A Bible will be needed, both in the class and in preparation for each session; the last of which will be December 17.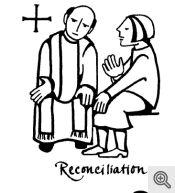 The parish Advent Reconciliation Service will be held Wednesday, December 17, at 2:00 p.m. Priests will be available for individual reception of the Sacrament. Also, during Advent, Father Bill offers additional opportunites for the Sacrament of Reconciliation on Tuesdays from 4:30 to 5:30 p.m. Fr. Bill be
NOT
be offering the Sacrament on Saturday, December 20, as he will be attending the ordination of Jack Sidler at Subiaco.
Additional opportunities for a Reconciliation Service are provided by St. Mary's Church in Hot Springs on Tuesday, December 16, at 6:00 p.m. There will also be a Reconciliation Service at St. John's Church, Hot Springs, on Wednesday, December 17, at 6:00 p.m. and by Our Lady of Fatima Church in Benton on Thursday, December 18, at 6:30 p.m.
This month continues to be a period of rapid growth for your baby. At 24 weeks, he can suck his thumb and hiccup, and his brain is developing rapidly. Fatty sheaths which transmit electrical impulses along nerves are forming.
If your baby is a girl, she will develop eggs in her ovaries during the month. Bones are becoming solid, and your baby is almost fully formed. At her growth level, she cannot usually live outside the uterus without specialized care.
By the end of the sixth month, your baby will have grown to be 11 to 14 inches long and will weigh about one to one and one-half pounds. Please continue to pray for this special child of God.



Ray Bertrand needs volunteers to serve as Servers for all Masses. Please contact Ray at 501-922-9339 or 501-209-2769.
The December movie "Homeless for the Holidays," starring Matt Moore and based on a true story, will be shown Friday, December 12, at 6:30 p.m. in the Lower Hall. Will family and faith be enough to bring joy when you're homeless for the holidays? Come find out in this heartwarming movie and enjoy the popcorn, drinks and snacks that are available before the movie starts.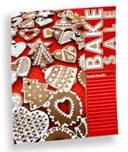 The annual Ladies of the Sacred Heart Holiday Cookie Sale is coming! After Masses on Saturday and Sunday, December 13 and December 14, there will be delicious and festive homemade cookies available to purchase in the classrooms of the Administration/Education hall. We invite you to come and support our fundraiser while at the same time having Christmas cookies ready for the upcoming holiday.
Come one, come all to the special Holiday Men's Club Party. The Sacred Heart Men's Club will host their holiday Party and Dinner for their wives and guests on Tuesday, December 9. This year this joyous event is open to all in the parish. A fun evening is planned with a special music program by the Fountain Lake High School Mixed Choir and other special music. A fabulous dinner served at your table will include a salad, your choice of Prime Rib, Turkey or Pork Loin, a vegetable, twice-baked potato, rolls and assorted desserts. This special evening of music, food and fun will start at 5:00 p.m. in the Lower Hall with social time, followed by dinner and then our special music program. The cost for this wonderful holiday party is $18 per person. What a great way to start your holiday season with your friends.
Send your check to Don Glinka, 23 Delgado Way. Make your check payable to Sacred Heart Men's Club. Seating is limited and on a first-come basis. Make your reservations early. The dress code is "holiday casual."

Helping Hands is in need of drivers to transport parishioners to ALL weekend Masses. We particularly need those who regularly attend Mass on Saturday evening to consider offering rides to those who are no longer able to drive themselves. Many of our requests come from long time parishioners who live nearer to the west end or center of the Village, and who feel more able later in the day. If you can give someone a most welcome opportunity to attend Mass by driving him/her on a regular basis, please call Helping Hands Coordinators Cathy Wedwick (915-8456) or Pat Widlowski (922-1395).