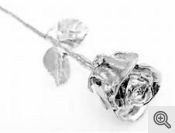 The annual Silver Rose devotion to Our Lady of Guadalupe, The Patroness of the Americas, will be held after the 9:00 a.m. Mass on Wednesday, October 30.  Everyone is encouraged to attend this short devotion.  The Silver Rose, which represents one of the roses that fell from Saint Juan Diego's tilma, began its journey in Canada, and has been passed from one Knights of Columbus Council to another.  The Silver Rose will continue on, and will arrive at the Shrine of Our Lady of Guadalupe on her feast day, December 12, 2013.

Congress is now considering two 'must-pass' bills: a Continuing Resolution, or CR, to keep the government funded on a temporary basis, and a bill to raise the federal debt ceiling.  Members of Congress should be urged to work for approval of the Health Care Conscience Rights Act (H.R. 940. S. 1204) as part of these measures.
The NCHLA, National Committee for a Human Life Amendment, Inc., conscience rights and religious liberty Action Alert has been updated.  See: 
nchla.org/actiondisplay.asp?ID=292
.  Please click on this website and send a message to your Members of Congress 
immediately!
The new fiscal year starts October 1.  A CR of some kind must be passed by that date to keep the government funded on a temporary basis.  The federal debt ceiling issue also must be resolved within the next month or so.
In a September 26 letter to Congress, Archbishop William Lori, Chairman of the bishops' Ad Hoc Committee on Religious Liberty, and Cardinal Sean O'Malley, Chairman of the bishops' Committee on Pro-Life Activities, urges Members to approve the Health Care Conscience Rights Act as part of pending 'must-pass' legislation.  This letter and other documents can be found at:  
www.usccb.org/conscience
.
Thanks for all you do in support of life!
The Knights of Columbus are presenting their annual Fall Fest Dinner and Concert on Friday, October 25, 2013 at 5:00 p.m. in the Lower Hall. Bring your family, friends and neighbors. Dinner will include thick sliced Petit Jean smoked ham, sweet potatoes, green beans, salad, and delicious homemade desserts as prepared by our Ladies of the Sacred Heart.  The dinner will be followed by a fabulous concert featuring the Village Big Band.
Tickets are $14 per person and will be sold before and after all weekend Masses October 4 through October 20. You can also opt to call Bob Bowman, Ticket Chairman, at 501-922-6619.
Doors will open in the Lower Hall of Sacred Heart at 5:00 p.m.  (Social) with dinner served at 5:45 p.m.  Bring your appetite for good food, delightful music, and lots of fun. See you there!
Ladies of the Sacred Heart will present their fashion show "Glitz and Glam" on Monday, October 21, in the Lower Hall.  Social begins at 11:30 a.m., with lunch catered by Home Plate at 12:00 p.m.  Door prizes and silent auction will add to the fun.  Proceeds will go to our local charities.  Tickets are $15 and may be purchased from your guild captain or call Bev Kojder, 922-6720 by October 14.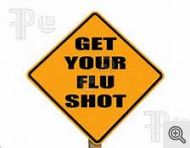 Flu shots will be available, Classrooms A & B, before and after the 5:00 p.m. Mass on Saturday, October 19, and before and after the 8:00 and 10:00 a.m. Masses on Sunday, October 20.  The Pneumonia vaccine will also be available. Medicare B pays 100% for both vaccines; Medicare recipients need to show their Medicare card. The non-Medicare charge is a nominal $20 fee for flu vaccine only.  For information, contact John Bodensteiner at 915-0339.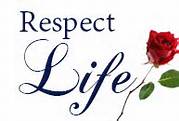 This title has been a favorite theme of Pope Francis and is the theme this year for the Respect Life Program which begins the first Sunday in October.  The program is highlighted in liturgies and marked by special events.  
Rosary in the Public Square will take place Saturday, October 12 at 12:00 noon at Walmart on Highway 7 at Hot Springs Village. We will meet in the grass field behind Murphy's Gas Station.  (Please arrive at 11:30 a.m. to pick-up Prayer Programs).  Bring your seating preference, water, sunscreen, head cover, umbrella, if needed - and a friend!  For more information contact Jim or Patricia Goodsen at 501-226-5312 or Ron Boudreaux at 501-915-9847.

Stop by the Respect Life table in the narthex where you wil find information and sign-up sheets for all these events. Prayerfully consider what you may be able to do.  Make a personal commitment to some form of private prayer. Use the prayer intention slips which were passed out last week to choose what works best for you.  Extra copies are on the display table in the nartex along with pro-Life prayer cards and pamphlets.  This is an opportunity for us to be disciples of Christ and help spread the word that Life, Family and Religious Freedom matters.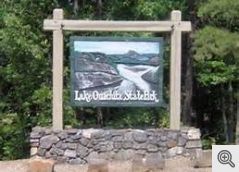 Sacred Heart Singles, along with St. Mary's Guild #3, have scheduled a barge trip on scenic Lake Quachita for Friday, October 11, at 4:30 p.m.  We will stop at an island to have a barbeque dinner (catered by Smokin' in Style). After dinner, a forest ranger will give the history of Lake Quachita.  It is recommended that you bring beverages of your choice and a light snack for the boat ride.  We will return to the boat dock between 6:45-7:00 p.m.
We will meet at the Village Hardware/Alco parking lot at 4:00 p.m., and will carpool to the lake.  Cost is $22 per person.  Make your check payable to Eileen Boecher and mail to her at 20 Vilafranca Lane, HSV.  There is a sign-up sheet in the narthex.  Space is limited, so sign-up today.  Call Ann at 922-6963 or Eileen at 915-9229 with questions.
NOTE:
 The island is not accessible as determined by American with Disabilities Act (ADA).
We would like to invite all parishioners to a night at the movies here at Sacred Heart once a month (on the second Friday). Our next parish movie is coming up on October 11 at 6:00 p.m. in the Lower Hall and is entitled "October Baby". The main character, Hannah, finds out that she was adopted after a failed abortion attempt, and embarks on an incredible journey to discover her hidden past.  It is the perfect movie for "Respect Life Month".  Refreshments will be served.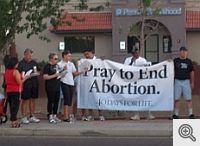 Forty Days for Life is a focused pro-Life campaign with a vision to access God's power through prayer, fasting and peaceful vigil to end abortion.  This campaign has the purpose of repentance, to seek God's favor to turn hearts and minds from a culture of death to a culture of life, thus bringing an end to abortion.  The fall 2013 campaign will be held from September 25 through November 3.  There will be opportunities for private prayer and fasting, and our parish is again adopting the half-day of prayer at the abortion clinic in Little Rock.  More information will be available in the bulletin next week.  Please support this worldwide movement to protect mothers and babies.  Call Mary Ellen Costello at 922-3915 for information.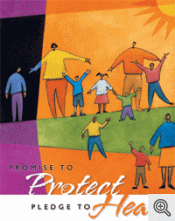 Fall VIRTUS training sessions will be offered on Monday evenings from 6:00 to 9:00 p.m. in the A & E classroom area.  The dates are October 7, November 18 or December 16.
If you are a 
new

volunteer minister and have 

not

 attended a previous training session, you are required to attend to meet the bishop's directive that all volunteer ministers be in compliance with ths diocesan program.  To register online, go to www.virtus.org, select "registration", then "Little Rock Diocese" and "Sacred Heart of Jesus at Hot Springs Village".  Select the date and follow instructions.  Any questions, call Russ Harrison at 922-1767.