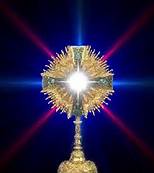 On
Sunday, November 12
, the Perpetual Adoration team will celebrate its fourth anniversary. The celebration will include a one-hour community adoration in the main body of the church at
3:00 p.m.
followed by a reception in the Lower Hall to include coffee and sweets. In addition to all regular and substitute adorers, all parishioners are invited to join us in the celebration. The Lower Hall reception will include a presentation on Adoration by Deacon Matthew Glover, the Chancellor for Canonical Affairs for the Diocese of Little Rock. For hall set-up and food planning, please call Mike Kerwin at 922-1531 or e-mail
This email address is being protected from spambots. You need JavaScript enabled to view it.
if you plan to attend.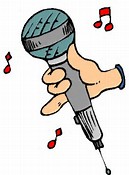 The next Singles event is Open Mic Night which will be held at the Coronado Center on
November 13 from 7:00 to 9:00
p.m.
It will feature the many talented performers in the Village. There is no charge to attend, but please sign-up on the sheet in the narthex. Also, indicate whether or not you need a ride. We may consider eating dinner together prior to the event and carpool to the Coronado Center from church. Call Cathy Silk with suggestions or questions at 908-938-5545.
The next drive, supported by the Knights of Columbus and hosted by the Village United Methodist Church at 200 Carmona Road, is scheduled for 8:00 a.m. to 2:00 p.m.
Tuesday, November 14, 2017
. The church is located near the intersection of Carmona Road and DeSoto Boulevard. New donors can go to
www.redcrossblood.org
for detailed information and schedule an appointment. Contact Bill Taylor at
This email address is being protected from spambots. You need JavaScript enabled to view it.
or call 501-922-0959, to schedule an appointment.
Please make plans to join us for a parish mission given by Father Bill Rhinehart
November 6, 7 and 8 at 6:30 p.m. each evening.
(Please take note there will be no 9:00 a.m. Masses those three mornings). Father Rhinehart's talks will take place in the context of Mass each evening, as the topic for the mission is "The Eucharist." Please invite and encourage your friends, especially those who are "lukewarm" or not practicing their Catholic Faith to come.
A collection will be taken on the last night of the mission to support the missionary efforts of the Vincentian priests. Father Rhinehart will be available for individual reception of the Sacrament of Reconciliation each night of the mission from 5:15 - 6: 15 p.m. Also, we will have an ice cream reception after Mass on Monday, the Sacrament of Anointing after Mass on Tuesday, and a final reception after Mass on Wednesday with food and drink.

Come be renewed in your appreciation of the Eucharist and grow even closer to the Lord. Anyone who might need a ride to the mission, call Cathy at 922-2062, extension 17, or sign-up in the narthex to either requst or offer a ride.
On All Souls' Day,
November 2
, we will offer prayers at the Sacred Heart Columbarium for those interred there immediately following the regular 9:00 a.m. Mass. A Mass will be offered at
CedarVale Cemetery
that same day at 11:30 a.m. Please bring a chair, if you have one, for the Mass at the cemetery.
This gathering is sponsored by CHI St. Vincent, and will be held at Sacred Heart on
Thursday, November 2, at 10:00 a.m.
Cardiologist Yuba Acharya, M.D., will be featured. The event is free and open to the public; so, please invite your friends. Light snacks will be served.
The cardiologists at CHI St. Vincent in Hot Springs are dedicated to providing the best treatments and technology available to treat heart disease. Dr. Acharya, interventional cardiologist, will be at the breakfast to give an overview and answer questions.
Please add your name to the sign-up sheet in the narthex if you plan to attend. We can then plan to have enough snacks and seating available for all. If you have questions, call Cathy Silk at 908-938-5545.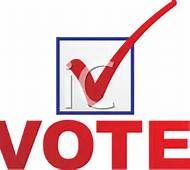 All parishioners are invited to nominate one or more parishioners for election to the Pastoral Council Commissions: Education, Liturgy, Parish Life and Social Justice and Charitable Outreach. Nominators should secure the agreement of the individual)s) they wish to nominate. Self-nominations are also encouraged.
Nominations will be open from September 9 to September 24.
The election will take place the weekend of
November 11/12
.
Each elected parishioner will serve for two years and serve as liaison between his/her Commission and the Pastoral Council. Normally, the Commissions and the Pastoral Council meet six times per year. The responsibilities of the four Commissions will be detailed in a bulletin insert.
Nomination forms and a nomination box are in the narthex. Questions about the nomination/election process and the responsibilities of the members of the Pastoral Council can be directed to any member of the Election Committee: Tom Canavan at 204-9546, Sharon Board at 922-6995, and Rebecca Huber at 922-0966.
Your baby's skin is reddish in color, wrinkled, and veins are visible through her translucent skin. She responds to sounds by moving or increasing her mother's pulse. Her mother could notice jerking motions if your baby hiccups. By the end of the sixth month, your baby is about 12 inches long and weighs about two pounds. Please pray for your baby and her mother.
Our cocktail social will soon be here! Have you circled
October 30
on your calendar, 5
:00 p.m?
And, have you called Dottie Asten at 922-5297 with your reservation?
Check your closets for your black and orange attire and be prepared to enjoy meeting new people and visiting with old friends. We'll see you there!