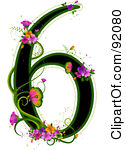 Sign-up for our spring Social Six program. It is a great way to promote fellowship and get to know all those fellow parishioners you see at Mass every week.
Three couples will be grouped together and then arrange among themselves to share a simple dinner or lunch at alternate homes - once each month for
March, April and May.
We need both new members and long-time parishioners. Get to know your Sacred Heart family! To sign-up, call Dotti or Dennis Kessen at 501-226-5090 or transmit an e-mail message to Dotti Kessen at
This email address is being protected from spambots. You need JavaScript enabled to view it.
. Final sign-up date for the spring session is
February 20.